Micro-scale thermophoresis (MST)
Micro-scale thermophoresis (MST) is a powerful technique to quantify molecular interactions. During MST experiments the movement of molecules along a microscopic temperature gradient is measured. This motion is dependent on size, charge and hydration shell and changes when molecules interact. Molecular motion is monitored either via a fluorescent dye or protein (Monolith NT.115) or via intrinsic protein fluorescence (Monolith NT.LabelFree).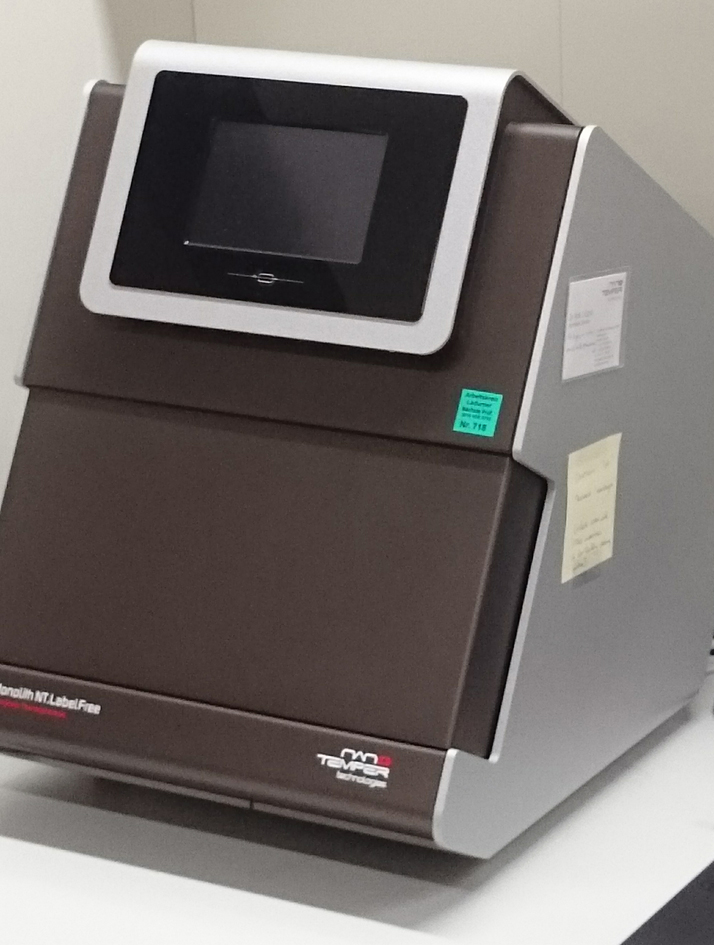 Applications
Micro-scale thermophoresis is used to measure the strength of molecular interactions. Typically, it is possible to analyse interactions with Kd values from the mM range to about 10 nM.
Sample requirements
Sample volume:
• 4 μl/capillary
• 250 μl of 0.5-1 μM protein with intrinsic protein fluorescence
• 50 μl of non-fluorescent binding partner at least 20x above Kd
Instruments
• Monolith NT.LabelFree (Nanotemper)
Links
Nanotemper